From: Stu Sensei Stirling – Internet Marketing Expert
Dear Online Marketer,
Every successful internet marketer knows the importance of having an eye-catching, professional looking website.
You want your website to look amazing so it converts your website visitors into subscriber and customers.
Turn Your Plain, Boring Old Websites Into Slick,

High-Converting

Money Machines!
Ugly websites that look like they were built in 1992 by a 14 y.o. just don't convert your traffic into $$!
But the BIG problem is that in order to make professional looking graphical headlines, order buttons, guarantee buttons and such have been a headache to make yourself… especially if you're like me and don't have a strand of designer DNA in you.
Imagine being able to create professional, customized sales page graphics in seconds without fussing with expensive and complicated software like Photoshop or paying a designer big bucks?
Well now you can.. with my pimpin' push button graphic creators inside my Sales Letter Pimp Instant Graphics membership!
"The simplicity of Sales Letter Pimp's graphic creators are astonishing.
I'm the least techy person I know , and I used it straight out of the box!!
Anyone wanting to create high-impact professional looking sales letters, videos, download pages and JV pages, needs to get hold of this.
Mega impressed Stu!!"
Mark Wallace  – www.EmbarrassingProductRiches.com
No Skills, No Expensive Software
– Just Point & Click To Whip Up Stunning Graphics!
Fire your designer because now you can create your OWN hot sales page graphics without needing any expensive, complicated software in minutes.
You don't need any of these things to be able to pump out professional looking graphics every time.
No Photoshop or Gimp Needed – You don't need any software to create and download your graphics. The creators are all accessible online!
No Designing Skills Necessary – Use The Ready-Made Templates

No Technical Skills Required – Just

Point & Click

No HTML, CSS, PHP or Any Other Coding Knowledge Necessary
No Expensive Designer Fees to Pay – Take The Kids to Chuck E. Cheese!

No Waiting for Your Graphics – Download Instantly After Creating

No Headaches – Even Noobs Can Create Stunning Graphics

Every Time

!
These are really amazing tools that you have to see in action to believe. It's every lazy beginner or busy Internet marketer's dream!
Become Your Own Professional Graphic Designer Instantly!
You can finally have hot looking sites like the pros – super fast & super easily AND avoid all the headaches, time wasted and high costs of web design by doing it yourself the easy way!
Sales Letter Pimp Instant Graphics membership gives you round-the-clock online access to 6 amazing 'push button' graphics creator tools which allow you to pump out eye-popping graphics and web pages in mere seconds.
Join today and you'll get instant access to these amazing 'point & click' graphic creator tools.
Here Are The "Point-N-Click" Instant Sales Letter Graphic Creator Tools You Get Instant Access To When You Join Today!

Eye-Catching

Headline

Creator
Create graphical headlines like the one you see on this page with ALL the 'bells & whistles' (e.g. different fonts, highlighting, hand-drawn scruffys, underlines, etc)
Watch The Video To See How Easy It Is!

OTO Headline

Creator
One time offers and special offers are a marketers secret weapon for raking in a ton of back-end sales. Now you can create customer-stopping OTO headlines like this in a few clicks!
Watch The Video To See How Easy It Is!

Mini-Site Header

Graphic Creator
Use this to create professional and 100% custom header graphics/banners for use on niche Blogs or Mini sites. There's a ton of pre-loaded graphics to suit all the popular niches.
Watch The Video To See How Easy It Is!

'Belcher Button'

Creator
Small, unnoticeable order buttons are sales conversion killers! The Belcher Button style has been proven again and again to be the highest converting order button design ever! Now you can create your own in many different variations with ease.
Watch The Video To See How Easy It Is!

'Guarantee Certificate' Creator



Nothing removes a customer's doubt and skepticism faster than a strong guarantee. But you need one that stands out and looks professional. This tool allows you to create scroll-stopping, fear-breaking guarantees in no time at all!
Watch The Video To See How Easy It Is!

'Call To Action' Button Creator
For when you need a quick "Add to Cart" or "Download Now" button for your blog, sales page or 'thankyou' page. These are also great for the product review blogger as you make attractive little buttons with rating stars on them just like the pros!
Watch The Video To See How Easy It Is!
But that's not all…

Plus, Access These 2 Killer Bonus Creators!
Not only do you get tools to create graphics, but now you can create high-response squeeze pages with these bonus tools!
High-Response

Squeeze Page

Creator
List building has to be the #1 best marketing strategy for Internet marketers. Now creating a great looking and high-converting squeeze page has never been faster.
Simply Fill in the Blanks & Download The Squeeze Page Template In a Zip file Ready For Uploading To Your Site!
Video Squeeze Page

Creator
Video squeeze pages are all the rage so you'll never need to buy another video squeeze page template again!
Simply include your embed code to your Youtube video (or any code from any other video sharing site) as you fill in the blanks to create hot looking video squeeze page templates in minutes!
Simply Fill in the Blanks & Download The Squeeze Page Template In a Zip file Ready For Uploading To Your Site!
Use The Point 'N' Click Creators From Inside The Members Area To Pump Out Pimpin' Graphics INSTANTLY!
The amazing part about this is that you can create all these types of stunning graphics and squeeze pages and download them immediately right from inside your private membership account.
There's no software to download or anything to install. It all works from inside the members area.
In just minutes, you can be be creating and using your own custom killer graphics on YOUR website to convert more people into customers and profits!
It all happens in a matter of seconds with a few clicks of your mouse.
Now ANYONE can turn their dull boring website into beautiful, high-converting sites.
Just take a look at what these happy customers have to say about the Sales Letter Pimp Graphics tools….
"Creating products, setting up download/jv/oto pages, writing copy, these are all things that I can do. But when it comes to anything graphical, I'm about as useful as a blind seeing-eye dog. That was until Stu showed me his slick suite of tools inside of Sales Letter Pimp.
With just a few clicks of the mouse I can create eye-catching headlines, headers, buttons, ecovers, guarantee graphics and basically everything I need for a "pimped out" sales page.
The best part is how simple the setup is. Some tools have a learning curve all their own, but the tools in Sales Letter Pimp are so easy to use, it was really pretty fun to use them and I could have a ton of killer graphics created in just minutes.
This is a must have in any product creators arsenal. Thanks for putting this out there Stu."
Jonathan Heusman – Publisher of "Leopard Seal SEO"
"Stu, You never cease to amaze me on the quality of products and services you over-deliver on. I can't tell you how many times I've struggled with design and detail work that holds up my online marketing efforts. Sales Letter Pimp solves almost all of them instantly.
I can now design squeeze pages, headlines and buttons that are ready to be uploaded in minutes.
This is why I always work with your products; they work, are effective and easy to use no matter what level of an Internet Marketer you are.
Thanks Again!
Darren Hutchison- www.EasyAtHomeProfits.com
"Stu's Sales Letter Pimp membership is a complete no-brainer for Internet Marketers worried about sales pages and the graphical elements involved in it.
Combined with the versatility and the ease of use of the tools presented, Sales Letter Pimp saves a massive amount of time to generate squeeze pages which would other wise have been cumbersome and time consuming.
Moreover, it helps you save a lot of money usually spent on outsourcing graphics work specially the buttons and ebook covers.
A complete integration of optin form codes makes it even more simpler and less time taking for the professional marketer.
This tool is ideally suited for both the newbie as well as the pro and is a 'must have' in any marketer's arsenal."
Nabarun Chakrabarti – www.EasyCashAnyTime.com
"Hi Stu, Thank you for allowing me to evaluate SalesLetterPimp – it is such a brilliant concept! I was pleasantly surprised at how quickly I could churn out a functional site, knowing that nothing had been missed out, as the software steps through each part of the creation process.
With graphics ability built-in there's no need to come out of Kompozer, Dreamweaver or whatever else and fire up Gimp or Photoshop. Certainly good for "newbies" and I think "old-hands" too, who are usually busy juggling so many different things it is all too easy to miss something.
SalesLetterPimp will make sure that the job is done right the first time and every time. I'll certainly continue to be a regular user and I think that SalesLetterPimp will be a valuable addition to any Internet Marketer's arsenal."
Mike Flanagan – www.MyOnlineHomeBusinessNow.com
So Quick And Easy, It's Practically Cheating!
Seriously, there has never been an easier way to create graphics that look this good so quickly.
In the past, creating sales letter graphics like these would have taken you hours of mucking around in Photoshop or paying a designer $100 plus to make them for you.
But now you don't have to invest in expensive software or wait around for designers to make and deliver your graphics.
You can cheat using these graphic creators and have your own custom graphics instantly for much much less! Your customers will never know you made them graphics in less than 60 seconds!
They'll love seeing them and you'll absolutely love them too, I guarantee it!
(Yep, you guessed it. This very guarantee certificate was created using the Guarantee Certificate creator in about 1 minute!)
Are You Ready To Start Pumping Out Professional Looking Graphics With A Few Clicks In Less Than 60 Seconds From Now?
Using these tools (and wicked bonuses) has to be the fastest, easiest way to create high response, profit sucking websites in no time without any of the stress or high costs!
The graphics creator tools alone will be a lifesaver! I can't tell you how much time effort and money these tools have saved me.
Before I started using these, I was wasting time and money tracking down a decent designer, explaining my design to him, paying him and then waiting for the designs to come.
That's why this is easily worth $97.
But you don't have to pay that. For just one low price, you can get your LIFETIME membership to access the tools any time you like…. and you'll never have to pay a penny more!

Get

LIFETIME

Access & Start Pimping Out Your Sales Letters Today!
"Yes Stuart, I want LIFETIME access to these amazing sales letter graphics creators so I can create my own UNLIMITED killer graphics anytime I want!
I also understand that I will be a bunch of free bonuses that will help me make more money online and I know I can get all this 100% risk free for 30 days which is why I'm clicking the Buy button so I can get started immediately!"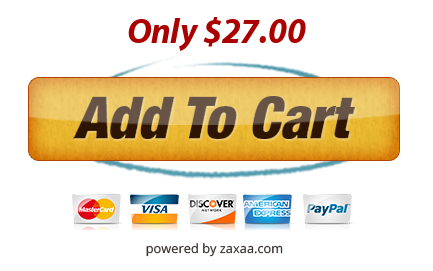 Orders Processed 24/7 – Get Instant Access Even at 2 am!
All Major Credit Card, Paypal, and Online Checks Accepted
Order 24 Hours a Day, 7 Days a Week

To Your Massive Online Success,
p.s. For around the same price as a night out at the movies with your friend, you can get LIFETIME access to your Sales Letter Pimp membership. Pay once and get access for life – NO RECURRING FEES!
p.p.s. Keep in mind that I reserve the right to increase the price or change it to a recurring fee membership at any time without warning! So act now while you can lock in your lifetime membership and never pay a penny more… even when I change the price. But hurry, because I can't guarantee this killer offer will still be available if you come back tomorrow. Get started now!
"If you are newbie or experienced Webpreneurs this simple and easy to use graphics tools is a must to be part of your arsenal. It is as simple as 1-2-3 without compromising the quality.
Never again will you need to  hire a graphics designer just to design your sales copy and opt in page. You save time, money and effort . I'm glad to have it as one of my arsenal… grab your copy now and start building your future. "
Rodel Casem –  www.RodelCasem.com